Dorie Greenspan is one of my all-time favorite cookbook authors.  She writes personalized stories about each recipe and in the end you feel like you understand what kind of person she is.  Dorie's latest cookbook, Baking Chez Moi:  Recipes from My Paris Home to Your Home Anywhere is extra fun because it brings you recipes from Dorie's fabulous French friends that look incredible but are mostly actually simple to make.
Dorie insists that when she asked her friends for recipes to share they would all insist that their favorite recipes were too simple, but that is exactly what she loves about them and why she wanted to share them in this book.
Dorie Greenspan has a knack for taking something familiar, such as eclairs, and transforming them into something new and more exciting, like the Bubble Eclairs that she shares in Baking Chez Moi.  Such a simple idea, yet so stunning and unique.  Some of the recipes in this book span multiple pages, but they are so well-written that you will never feel lost even if the recipe has many steps.
The photography in Baking Chez Moi is simply stunning and makes you want to lick the pages.  The book includes recipes for cakes of all kinds, cookies, pastries, frozen desserts and more.  I always look forward to Dorie's cookbooks because as I mentioned, there is just such a personal feel to each recipe that she shares.
Whether you are a new baker or have your share of baked goods under your belt, you will love Baking Chez Moi by Dorie Greenspan and it will become a staple on your bookshelf.
If you want to see how adorable Dorie Greenspan is in action, check out this video of her making one of the apple cake recipes in Baking Chez Moi: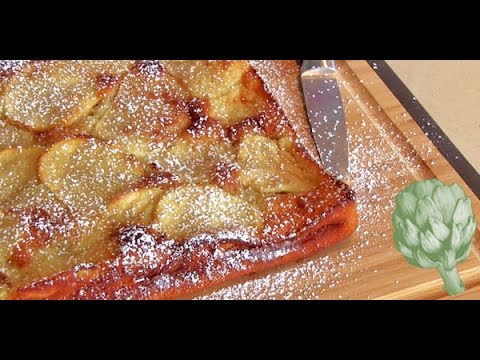 *Houghton Mifflin Harcourt provided me with a review copy of Baking Chez Moi by Dorie Greenspan, but all opinions are, as always, my own.

You may also like: